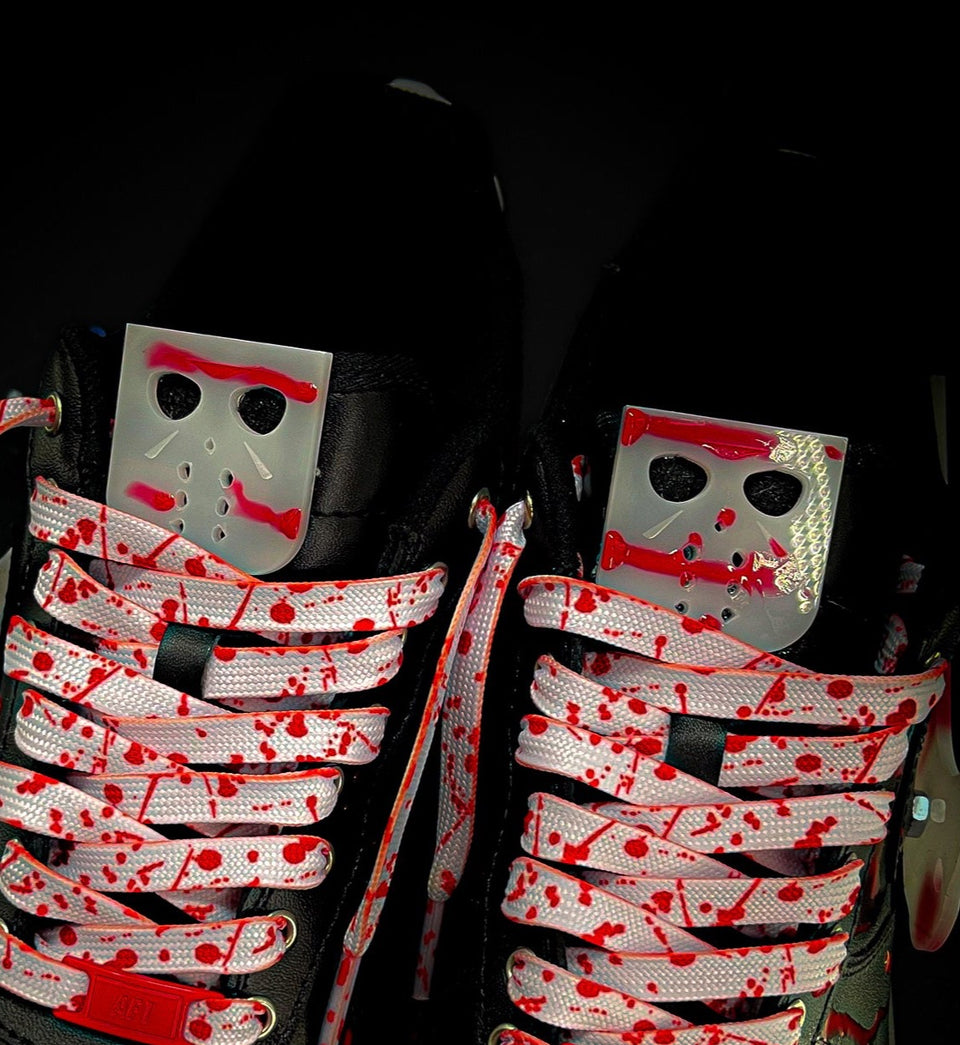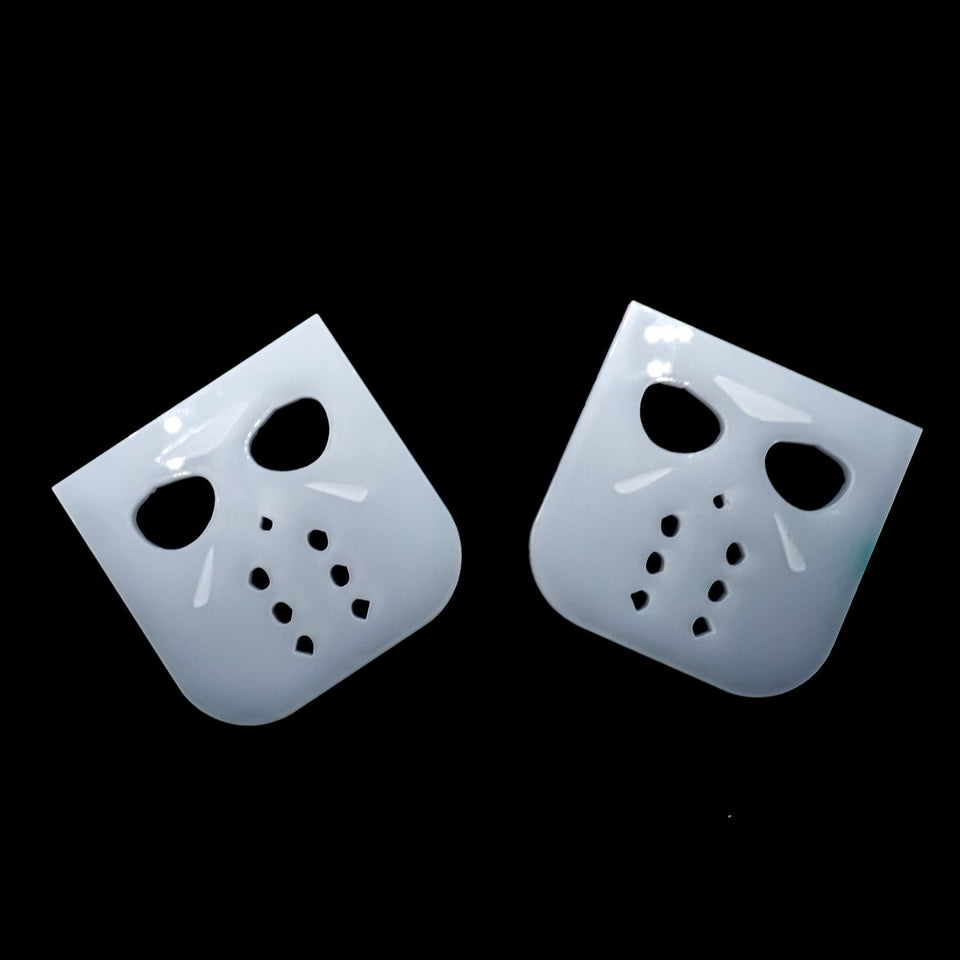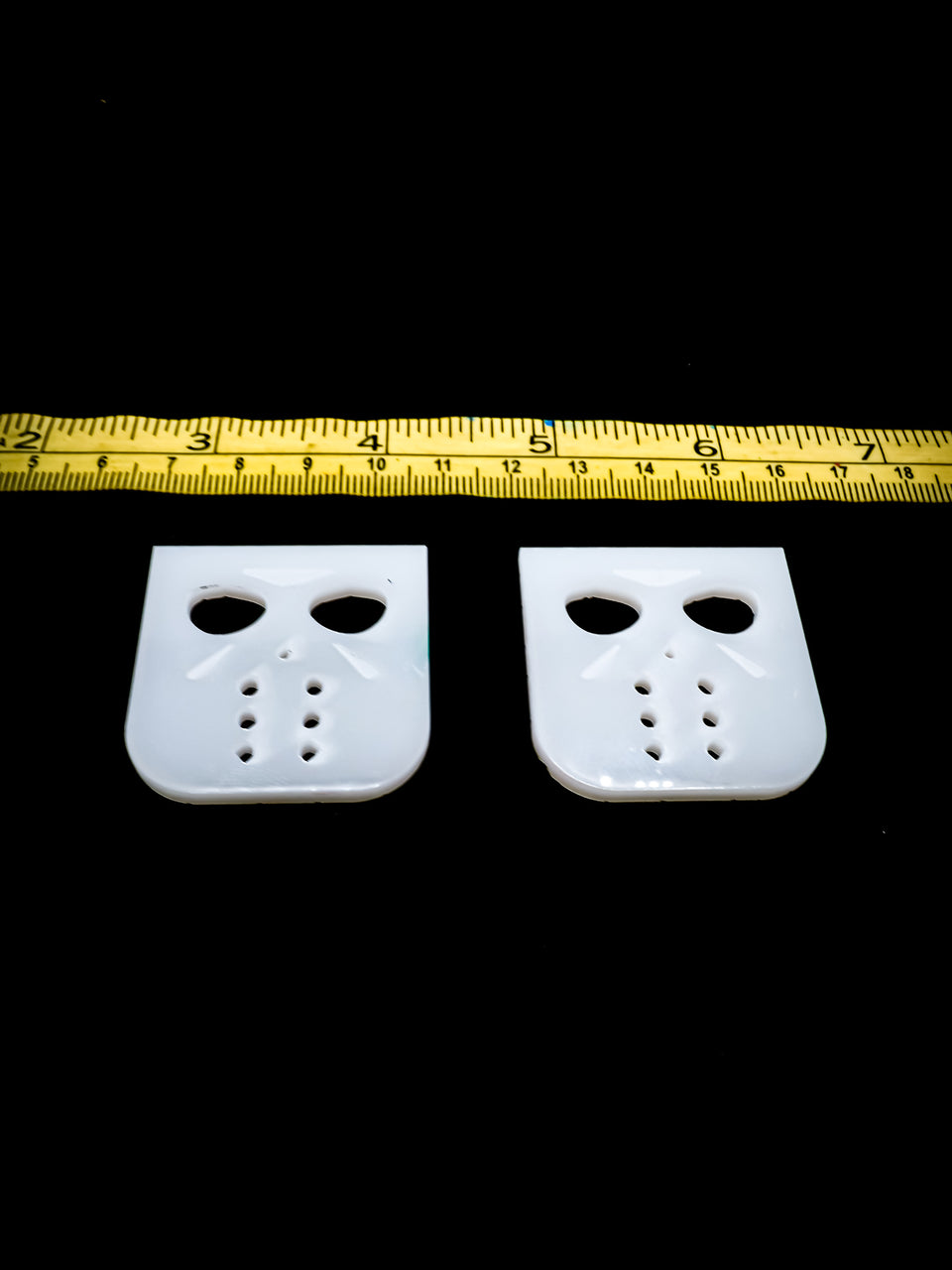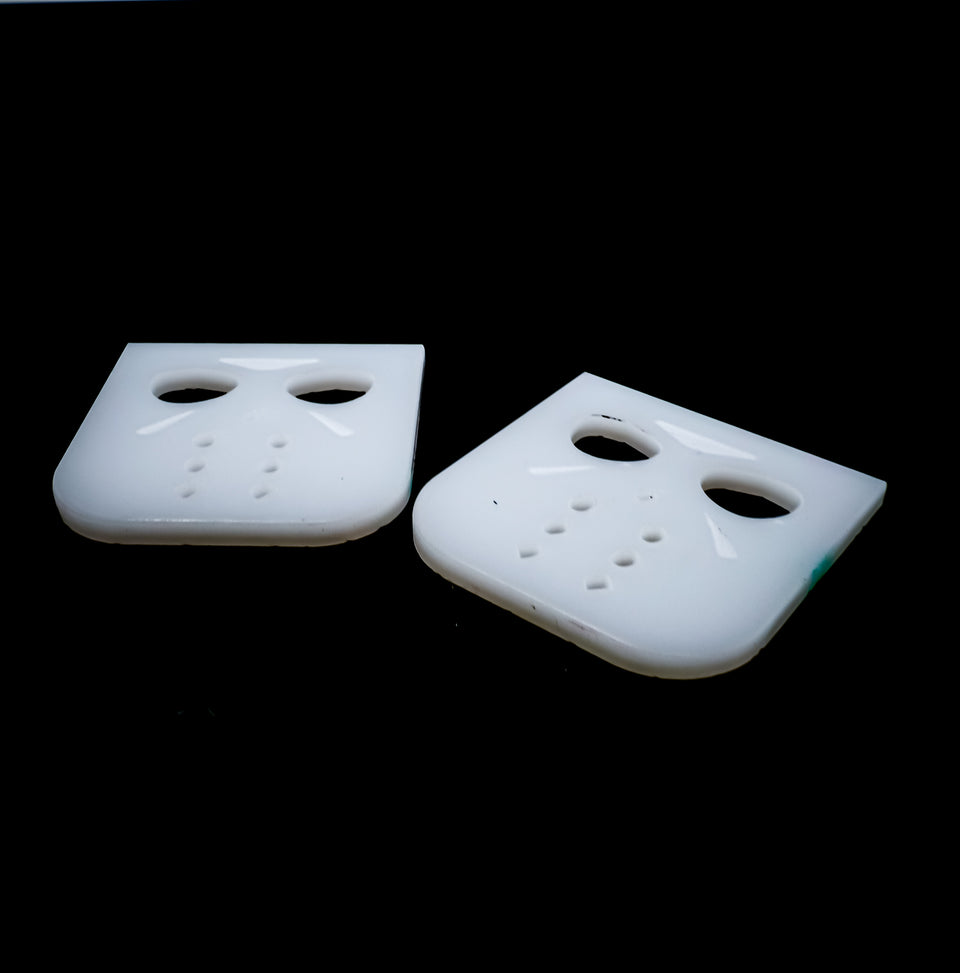 Jason Voorhees Af1 Tongue Tag - Acrylic Paneling
SHOE NOT INCLUDED
The acrylic is composed of 1/8 inch acrylic. Acrylic is laser cut and engraved to fit the tongue tag of the Nike AF1, Nike Blazer, and Jordan 1. The acrylic I can be heated and formed to the shoe or installed without heated treatment.
Some cuts may have sharp corners and edges from being cut into the shapes needed. Please be careful while wearing. 

Batch orders are made to order and can take up 3-5 business days to complete. 
Please make sure the colors and style chosen are correct. Thank you for your patience. The order will ship with extra screws.  Any questions or concerns please reach out to ShoeBaker Support via email at Support@Shoebaker.com
Ordering Information - 
ALL orders are sent out via express mail
Any queries, please use the contact page. All sales are final. No exchanges or refunds are offered, as all pairs are handcrafted and made to order. 
Awesome hardware great customer service
The hardware is second to none, easy to " bake " and attach. Had an order issue but was resolved quickly and efficiently. 5 stars all day
Awesome hardware great customer service
The hardware is second to none, easy to " bake " and attach. Had an order issue but was resolved quickly and efficiently. 5 stars all day
Awesome hardware great customer service
The hardware is second to none, easy to " bake " and attach. Had an order issue but was resolved quickly and efficiently. 5 stars all day