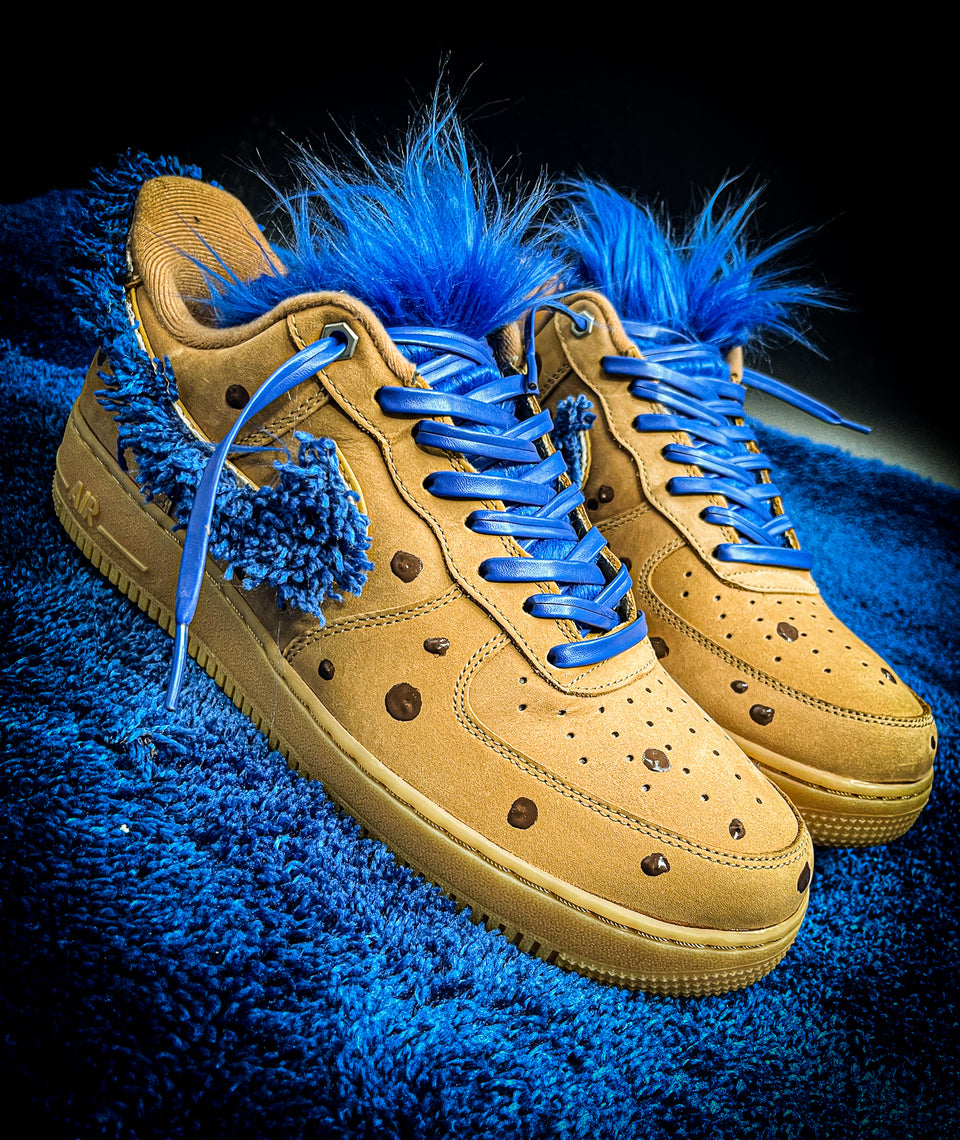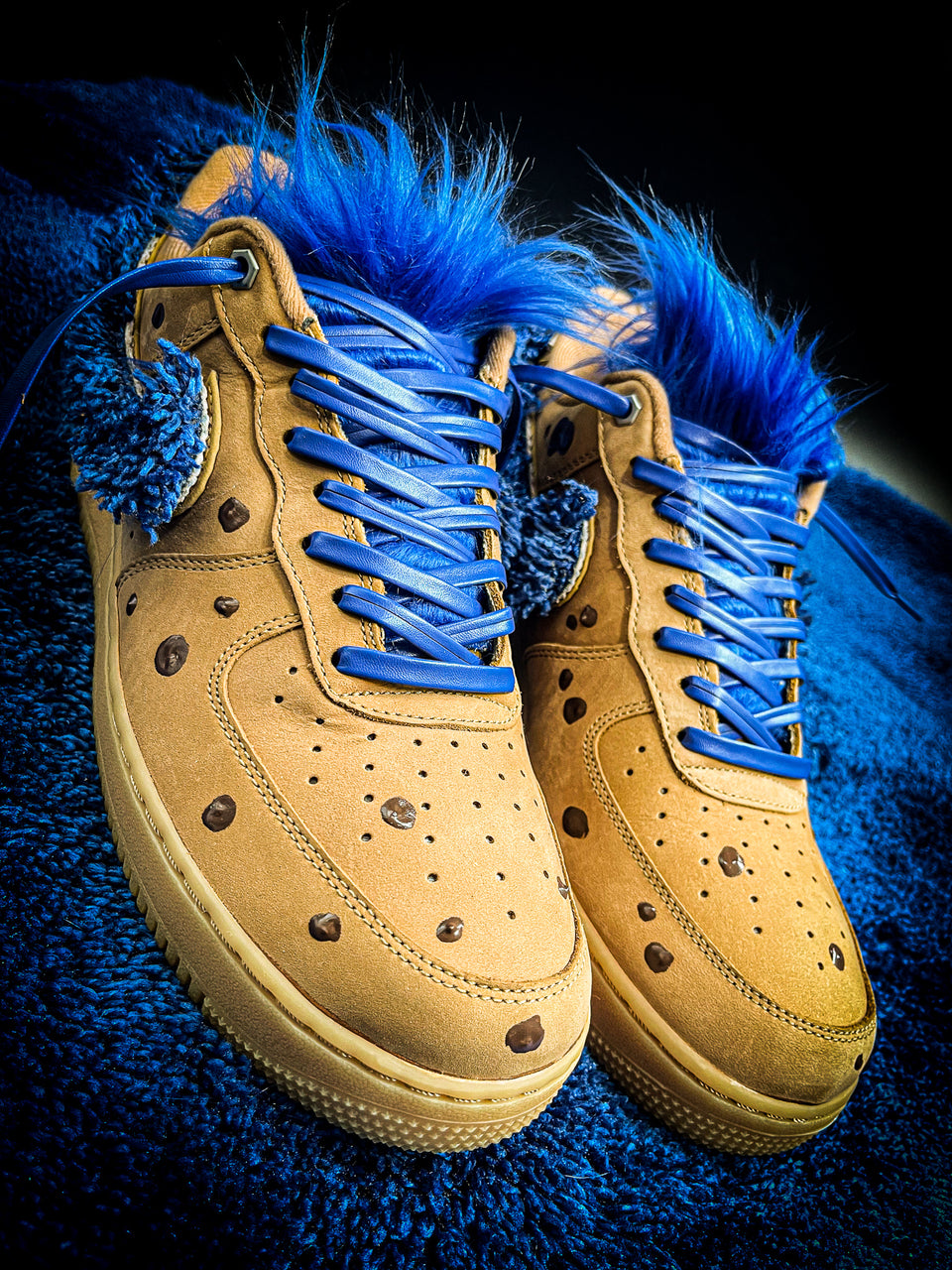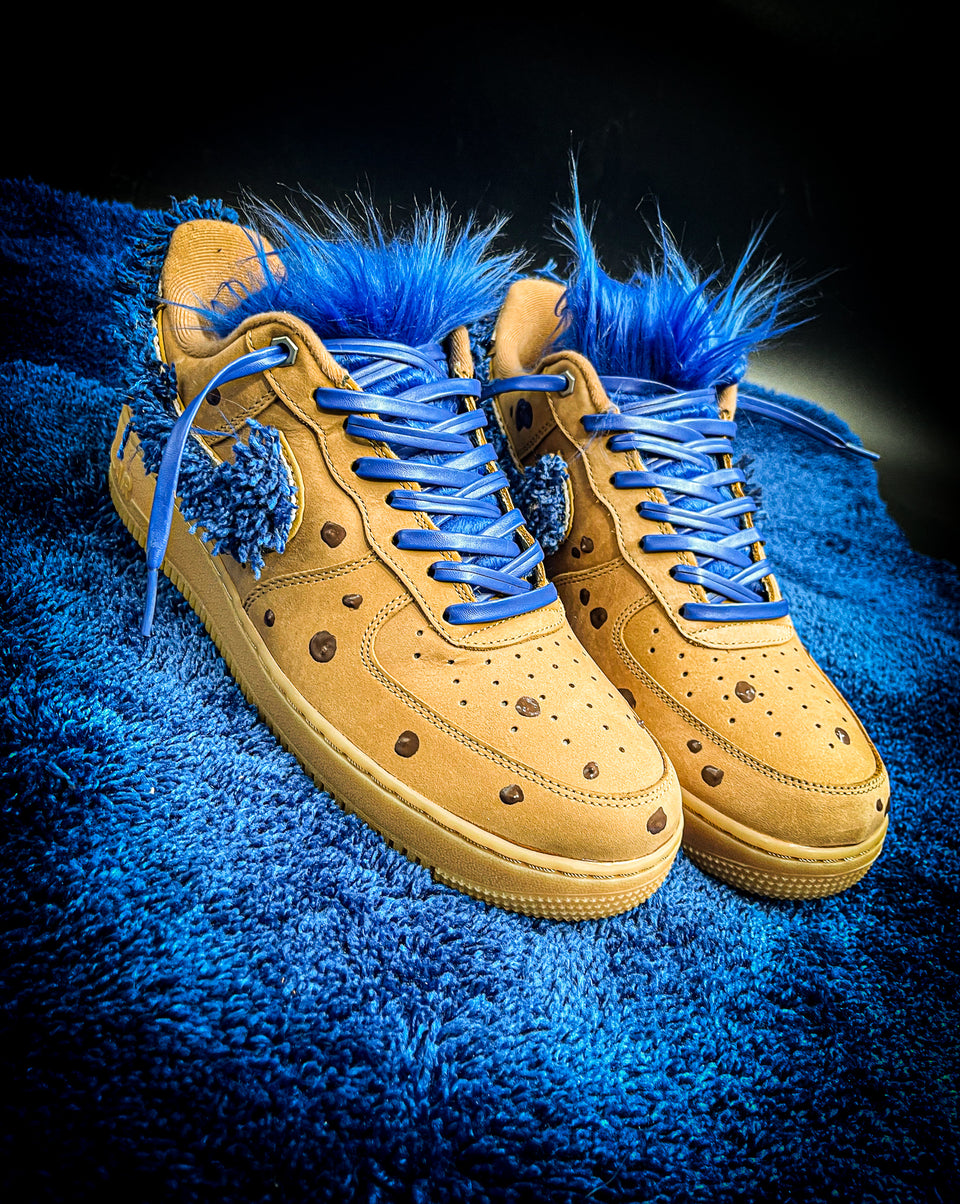 READY TO SHIP - Cookie Monster AF1
Order details: 
 All Af1s 100% real and purchased at Nike.com 
Ordering Information - 
Available sizes 4.5-14 US (including half sizes)
Turn-around time is approximately 2-3 days
ALL orders are sent out via express mail
Any queries, please use the contact page. All sales are final. No exchanges or refunds are offered, as all pairs are handcrafted and made to order.