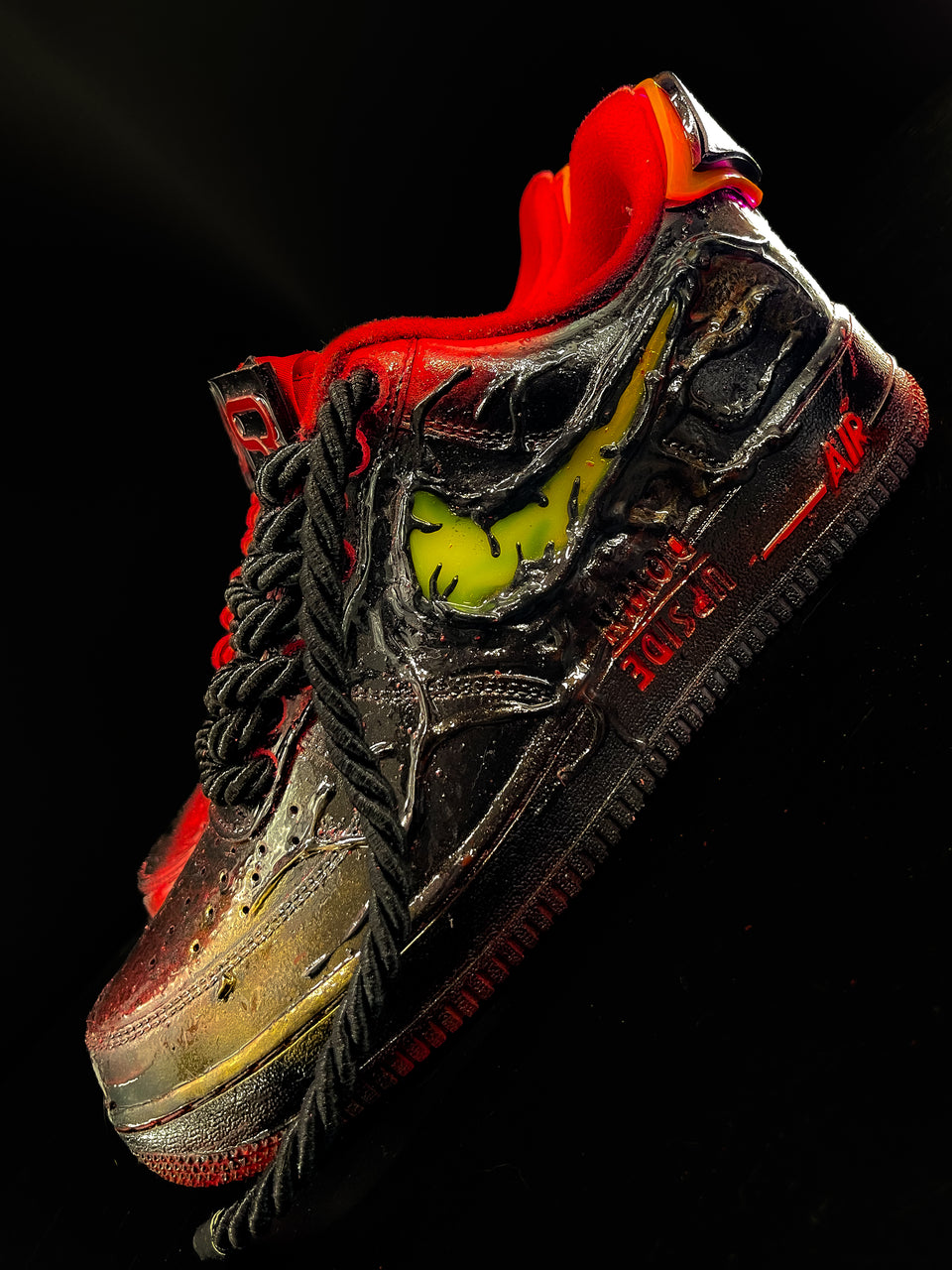 AF-Eleven
Explore other worlds with the AF-Eleven, inspired by the Netflix series Stranger Things. This shoe opens a portal to the panels of the iconic AF1, making it perfect for everyday wear. Step into a new reality.

This project requires an Red Air Force 1  >>>Click here for direct link<<<
This is a service to customize a shoe with engraving, which costs a specified amount that includes materials and machine time. The customer must provide their own shoe within 2 weeks of purchase. If not, the order will be canceled, and the deposit will be given as store credit. Shipping instructions are provided, and the customer can contact the seller via email or text with the order number as the subject line. The available sizes are 3.5-15 US, and the turn-around time is about 4 weeks from the exchange of the shoe. However, the production time may vary.