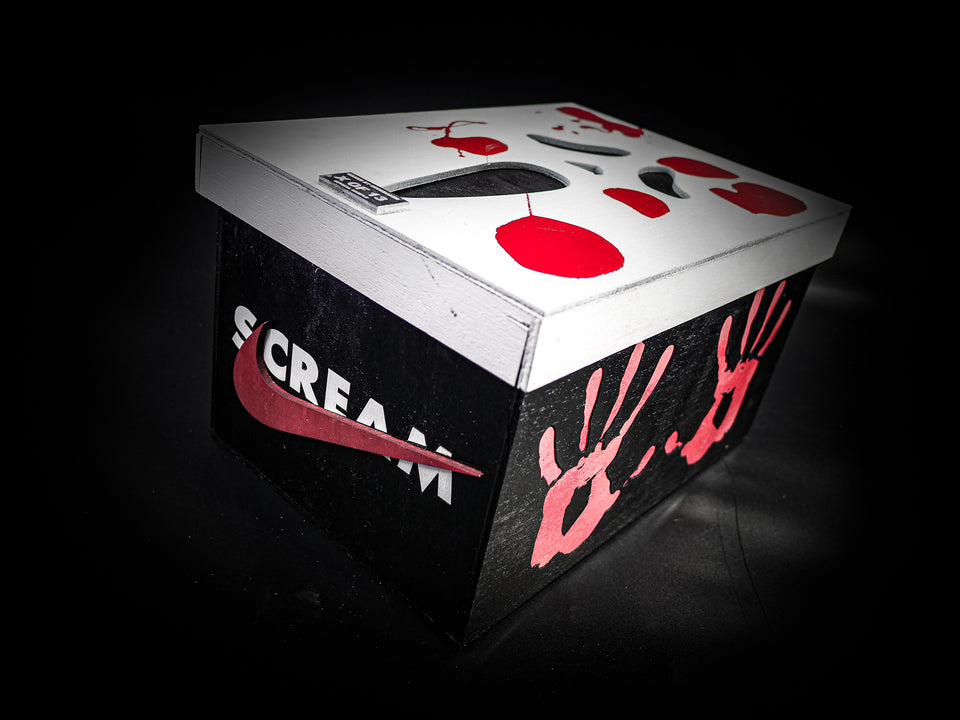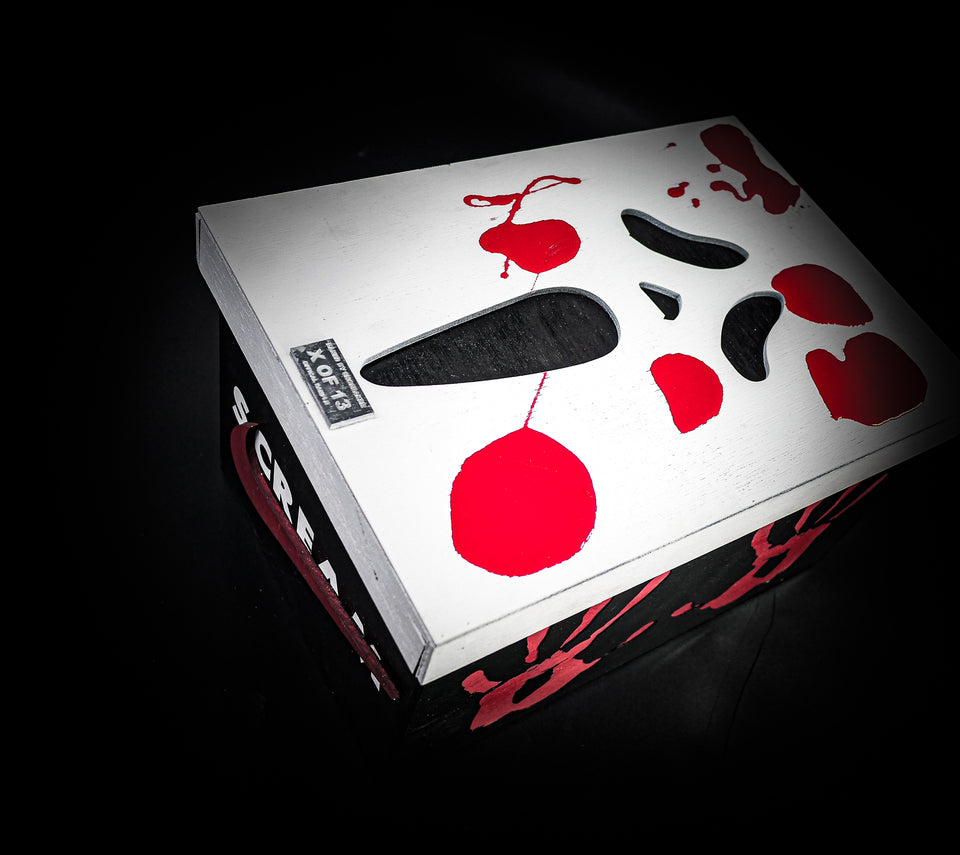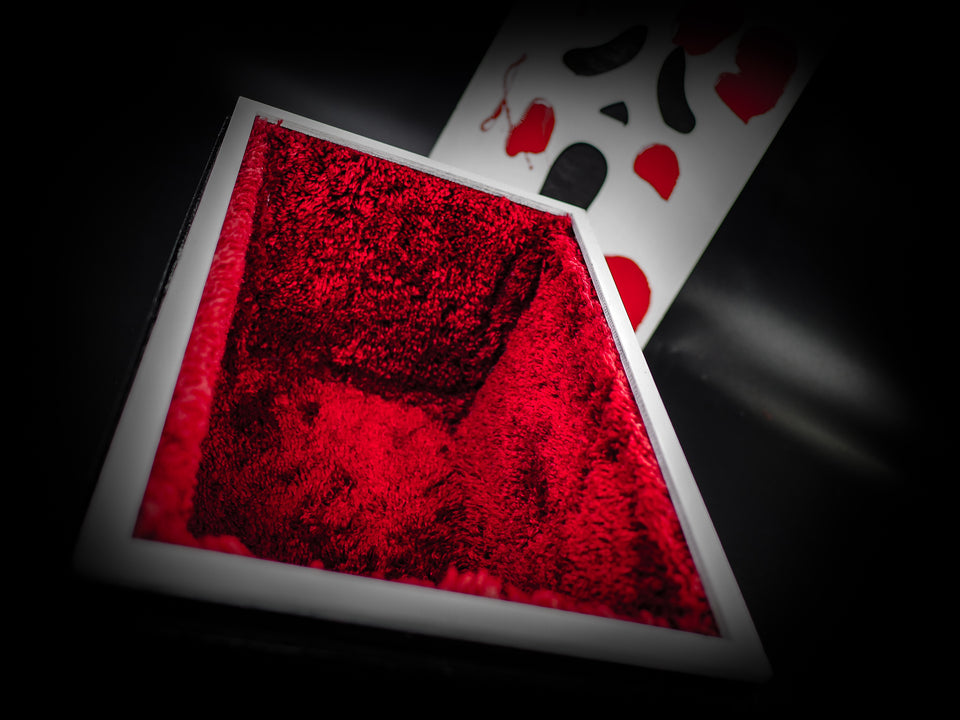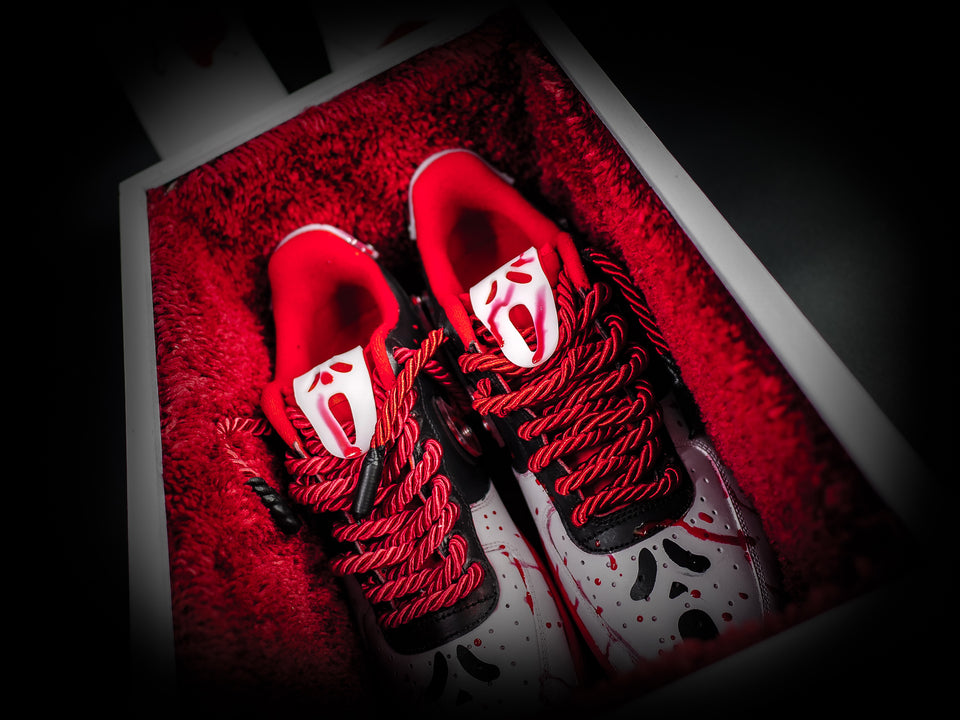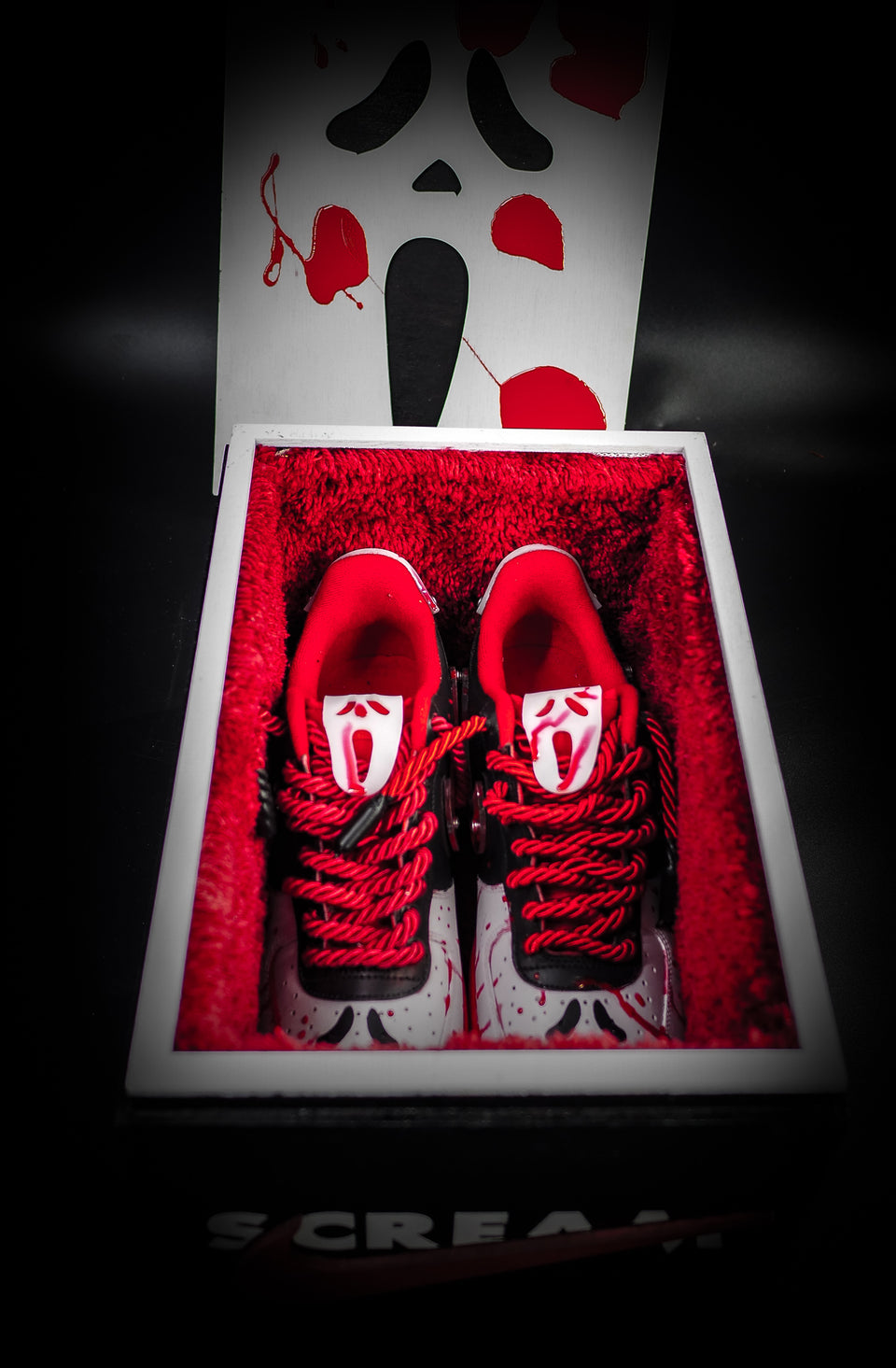 Ghostface Inspired Shoebox
Shoe not included. 
SIZE measures 15" x 10" x 7.5". Designed to fit most men's shoes and larger sized women's shoes. Fits shoes up to 14" long and up to 7" tall when standing upright. Fits pairs of shoes up to 8.5" wide when placed side by side.
Turnaround Time - 4 weeks
 Not all shoes of the same size are the same length. Please measure your shoes before ordering.