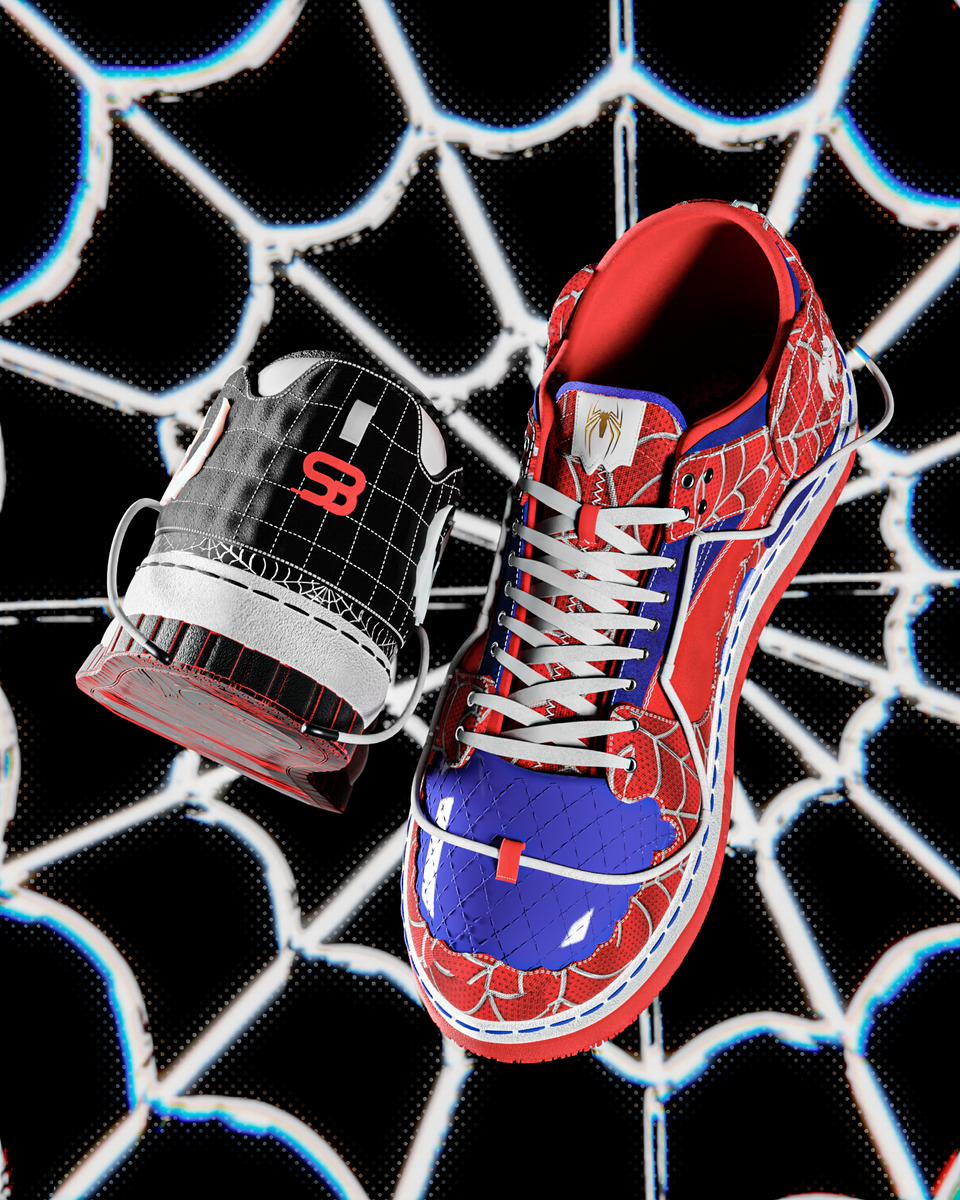 SPIDEY-VENOM Baker Low 2.0
SVBL6-21
BLACKFRIDAY DEAL 20% OFF
CODE: BLACK20 
Introducing the extraordinary Spidey Venom Baker Low 2.0 sneakers, where fantasy meets fashion in an unprecedented fusion. Prepare to have your senses captivated as these remarkable shoes bring together the iconic Spider-Man and Venom designs in a single pair.

Witness the perfect blend of hero and villain as you feast your eyes on the distinctive Spider-Man shoe and its counterpart, the sinister Venom shoe. Each shoe represents a different side of the narrative, allowing you to express your unique style and showcase your affinity for both characters.

But the excitement doesn't stop there. Brace yourself for a thrilling future, as we unveil upcoming additions to the collection. Soon, beloved characters like Doctor Octopus and Green Goblin will join the lineup, granting you the unparalleled opportunity to embody your favorite narratives through your footwear.

Embrace the power of storytelling and become an embodiment of your beloved characters with the Spidey Venom Baker Low 2.0 sneakers. Whether you're swinging through the city or unleashing your inner darkness, these shoes will elevate your style to new heights. So, step into a world where heroes and villains collide, and let your imagination soar with every stride.
Here's how it works:
1. **Preordering Period:** Our preordering window opens for one week only. During this time, you can order as many pairs of shoes as you like. There's no limit!
2. **Order Details:** Place your order by selecting your shoe size, providing your best contact email and phone number, and confirming your preferred shipping address.
3. **Payment:** Payment will be taken immediately upon order to secure your exclusive shoes.
4. **Production and Shipping:** Once the preorder period ends, your shoes will be meticulously crafted and ready for shipping within 45-60 days.
5. **Updates:** We believe in transparency, so you'll receive live updates and photos of your shoes during the production process via email.
6. **Special Benefits:** For your leap of faith in preordering, we're offering a special discounted price of $100 per pair. Plus, your shoes will arrive in a shoebox signed and dated by ShoeBaker!
7. **Order Alterations and Cancellations:** Due to the specific nature of preorders, once a size has been submitted to our manufacturers, it cannot be changed or exchanged. If you wish to cancel your order, you will be refunded in the form of store credit.
8. **Guarantee:** Should there be any complications with sizing or your order, we will issue store credit to ensure your satisfaction.
9. **Delays and Cancellations:** In the unlikely event that the production run is canceled or delayed, you will be promptly updated via email.
Preorder now and step into the future with ShoeBaker's exclusive designs! Your trust and satisfaction are our top priority. Get ready to walk in style.